Have you invested in a UV water treatment system for your home? If so, you would want it to work smoothly and ensure the water is disinfected for safe use.
UV water treatment system has several elements that work together to emit UV wavelength with germicidal effects to disinfect the water. It is critical to maintain the system in the best condition to get optimal results.

Here's what you can do to keep your UV water system running efficiently.
Replace UV lamps
UV lamps are a major component of your home water treatment system. Hence, ensuring it is working in the best condition is important. You can ensure this by replacing UV lamps after every 12 months or 9,000 hours of operation.
If the UV lamps are not replaced after this duration, it will be ineffective and won't disinfect the water. Even you if see the UV lamps glowing, it won't have enough power to provide UV light for disinfection.
Hence, make sure to replace UV lamps on time.
Maintenance of the UV lamps
It is highly important to maintain your UV water treatment system, especially the UV lamps and quartz sleeves.
Start by wearing gloves to avoid imprinting your hands on the quartz sleeve and reduce dirt. Take a clean, lint-free cloth along with isopropyl alcohol to wipe the surface of the quartz sleeve. If you don't want to keep isopropyl alcohol in your home to avoid danger, you can also get isopropyl alcohol wipes for cleaning the quartz sleeve, thus the UV lamp.
Periodic changes and pre-filtration monitoring
While replacing and maintaining UV lamps is important, you might also need water softener and pre-filtration system with your home UV water treatment system. Water softener and pre-filtration system will protect your UV system from any other impurities such as water salts.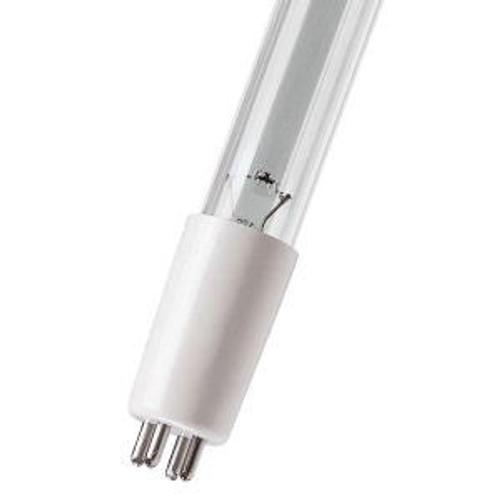 You must also look for any periodic changes in your UV water treatment system and replace the critical parts immediately. Constantly monitor your UV water system for filter changes to ensure it purifies any other residual impurities effectively.
Bottom Line
Having a UV water treatment system at your home can help you keep water clean for consumption and other uses. However, it is important to maintain and replace the different components of the system to ensure effective operation.
If it's time for you to replace UV lamps or quartz sleeve in your water treatment system, you can find them in our collection at Light Spectrum Enterprises, Inc. We have been a leading manufacturer for more than 20 years producing UV lamps and quartz sleeves for residential, industrial, and commercial UV water treatment systems.
To know more, you can contact our sales team now.