The use of UV light for disinfection has increased in the past few years. And as the 2020 pandemic raised more awareness regarding disinfection and sanitization, the sale of UV lamps increased.
UV lamps can be used in several spaces such as homes, offices, industrial units, schools, gyms and fitness facilities, hotels, wastewater treatment plants, and more. However, choosing the right type of UV-C light fixture is important to ensure you get the most out of the UV lamps.

There are different types of UV lamps fixtures available in the market. Choosing the right one as per your requirement will bring you the best results. Here's a quick overview.
Wall and Ceiling Fixtures
If you need to install UV lamps permanently in your space, you can choose wall and ceiling-mounted fixtures.
When you want to disinfect a specific space or area in the facility, wall, and ceiling-mounted UV lamps are the best choice. The UV lamps will either be hung from the ceiling via a cable or mounted on the wall using a casing.
The most critical benefit of using wall and ceiling fixtures is the ability to space them out as per your requirement based on the size and level of disinfection. For example, in cleanrooms or laboratories, there are specific areas that need constant disinfection. In those areas, you can install wall and ceiling fixtures and switch them on when needed.
Most UV lamps have an automatic switch on/off to ensure the health and safety of occupants of the facility. You can also choose the number of UV lamps to be installed based on how much area you want to disinfect regularly.
Portable UV Light Fixtures
If you need UV lamps to be portable for easy and quick disinfection, you have portable UV light fixtures available in the market.
Portable UV lamps are usually mounted on a tripod or wheels with an easy way to operate and move from one location to another. Most portable UV lamps are used in hospitals and medical facilities to clean patient rooms after they have been discharged. The portable UV lamps are placed inside the empty patient room and switched on for the required duration to disinfect the room and keep it ready for the next patient.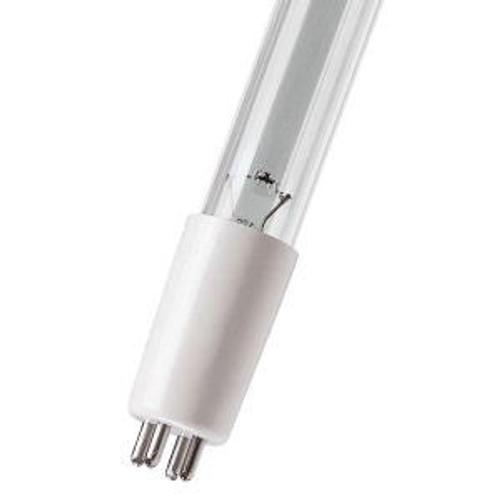 Portable UV lamps are also used in the hospitality industry to disinfect guest rooms and prepare them for new guests. They are used to sanitize blankets and pillows which are usually difficult to wash regularly. They are also used to sanitize TV remotes in guest rooms.
These lamps can be used in gyms and fitness to sanitize group exercise session rooms, locker rooms, shower rooms, and more. Using portable UV light fixtures instead of wall or ceiling mounted can be highly beneficial for gyms and fitness facilities.
HVAC UV Lamps Fixtures
If you want to disinfect the air in your space, you can install UV lamps with your HVAC system. And the best thing is you won't have to install separate ducts for installing UV lamps.
Installing UV lamps with an HVAC system ensures it provides clean air with no contaminants making it easier to breathe. This can be essential for people with respiratory issues, allergies, and more.
Bottom Line
Installing UV lamps is essential to ensure disinfection and the health and safety of occupants. With different types of UV light fixtures available in the market, you can choose the option that best fits your requirements.
Along with the fixtures, you will also need high-quality UV lamps. And you can get in touch with us at Light Spectrum Enterprises, Inc. for the same. We are a leading OEM manufacturer of UV lamps for residential, commercial, and industrial spaces.
Contact our sales team now to find out more.