Do you use UV lamps for air sterilization or water sterilization in your house or commercial space?
Do you have extra UV lamps in the space just in case you need to replace the old ones?
Are you maintaining and handling these extra ultraviolet lamps efficiently to ensure they work when installed?

If you have answered yes or are unsure about the maintenance and handling of UV lamps for air sterilization or water treatment, here are a few tips for you.
1. Use Latex Gloves. Before you touch the UV lamp with your bare hands, stop for a moment and grab those latex gloves. The oil from your skin can damage the UV lamp. Moreover, UV lamps can also damage your skin. So, always use latex gloves before touching the UV lamp.
2. Store in a Dry Place. If you have extra UV lamps, you must store them in a dry place. Make sure the temperature is ambient. Also, label the lamps with information such as where to use them, when was it bought, and more.
3. Use Isopropyl Alcohol for Cleaning. Over time the lamp surface will accumulate dirt. Make sure to use isopropyl alcohol and a soft cloth for cleaning. This will remove the dirt and prevent scratches on the surface.
4. Clean the Reflectors. If you are replacing an old UV lamp with a new one, check the lamp head before you install the new one. Pay close attention to reflectors. Over time dirt can accumulate superficially on the reflectors hindering their ability to reflect UV light. So, clean the reflectors before you install new UV lamps.
5. Prevent Short-Duration Ignitions Frequently. Tungsten electrodes are a critical component of UV lamps. Damage to these electrodes can affect the ability of the UV lamps to emit the required wavelength. Short-duration ignitions are one of the reasons why a UV lamp can be damaged. And you certainly don't want that. Hence, prevent short-duration ignitions frequently.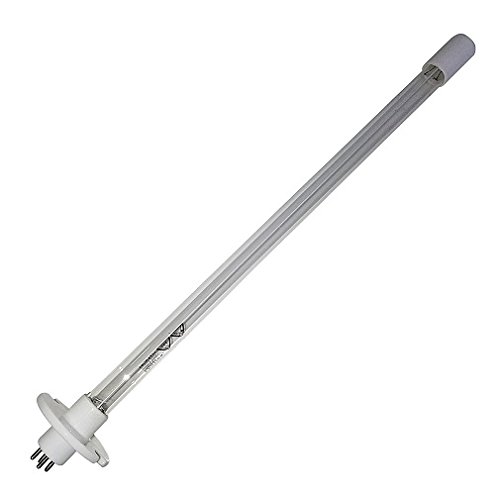 6. Let the UV Lamp Cool Down. Whether you are replacing an old UV lamp or want to take it out for cleaning, make sure you let the system cool down. If you don't let UV lamps cool down before touching them, it can substantially shorten your life due to UV exposure.
7. Rotate the UV Lamps. Is the UV lamp you are using longer than you want? If so, the best way to prevent buckling of the bulb is to rotate the UV lamps from time to time.
8. Have a Maintenance Routine. Whether you are using UV lamps for air sterilization or water treatment, you must have a maintenance routine. It must include cleaning the UV lamp and quartz sleeve periodically. It should also include the timely replacement of UV lamps to ensure maximum efficiency.
Bottom Line
Maintaining the ultraviolet system will help you increase the lifespan of UV lamps effectively. This can be extremely important for UV systems installed in commercial, industrial, and municipal spaces.
If you want to buy new replacement UV lamps customized to your requirements, get in touch with us at Light Spectrum Enterprises, Inc. We are a leading manufacturer and provider of UV lamps for residential, commercial, industrial, and municipal systems. Our company has more than 20 years of experience in providing OEM solutions for UV lamps.
Contact our sales team now to know more about our product range.